AbilityLinks.org Invitation
KPMG Technology Career Forum
Register Now to Text Chat with KPMG at KPMG Technology Career Forum!
 
November 14, 2017
1:00 PM to 3:00 PM (EST)
Disruptive technologies and new business models are re-defining or even converging industries. At KPMG, we know that market leadership depends both on innovative thinking and the ability to monetize new technology.
Our professionals help technology leaders navigate pressing, real-world issues including the expanding reach of platforms, customer and revenue growth, digital labor & cognitive automation, autonomous vehicles, data & analytics, and blockchain/digital ledger services.
Please join us to text chat with recruiters to learn more about KPMG's approach to innovation and career opportunities in:
• Data & Analytics
• Technology (KPMG Infrastructure)
• Management Consulting

KPMG Technology Career Forum
View all of KPMG's current job opportunities. Contact Ken Skord at 630.909.7440 for more information.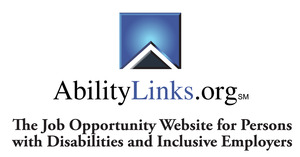 Submitted by Ken Skord on Fri, 11/03/2017 - 16:01